Are You Ready to Engage the Millennials?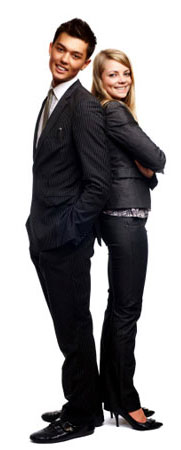 The millennial generation is on the rise. As baby boomers reach retirement and younger workers flood the workforce, millennials are ushering in a new dynamic in HR and in business. You and your clients can capitalize on the opportunities the millennials bring when you understand how to engage them as employees and as customers.
Who are the millennials?
Millennials, also known as Generation Y or Gen Y., are people born between approximately 1980 and 1999. They currently make up the largest generation in the U.S. population with about 80 million people, followed by baby boomers (born between 1946 and 1964) with about 78 million people. Millennials currently make up 36% of the U.S. workforce and are expected to comprise 46% or more of the workforce by the year 2020. In comparison, in 2020 baby boomers are expected to make up 22–25% of the workforce, followed by Generation Xers at about 20%.
Millennials as employees
Millennials will make up an increasingly larger share of your clients' workforces. This influx can be a boon to employers because of the positive qualities that the millennial generation brings as employees.
First, millennials are comfortable with technology. As the first generation to grow up with modern technology, they're "digital natives" who have integrated technology into their daily lives.
Millennials are also one of the most highly educated generations in U.S. history and are particularly goal-oriented. Millennials thrive in environments that provide challenges and opportunities for continuous learning. They are socially conscious and have a strong sense of ethics. Millennials are optimistic by nature and when truly engaged by an employer, they become wholly invested in the company's mission and values.
To benefit from this generation's strengths, your clients need to understand what millennials look for in an employer. What can your clients do to attract, develop, and keep millennial employees?
Millennial employees seek work that provides them with a sense of purpose. They gravitate to employers that provide a positive company culture and a feeling of "family" in the workplace. Millennials' strong ethical values draw them to employers they feel they can trust. Flexibility is another key workplace element that millennial employees value — for example, telecommuting options and schedules that let them balance work and family life.
Millennials value employers that sponsor their personal and professional development. Companies that provide opportunities for continuous learning, skill building, and collaboration are especially appealing for millennial employees.
While any employee can appreciate a generous salary, financial incentives are not what helps your client keep millennial employees engaged. Millennials are most satisfied with reward systems that provide recognition, transparency, and positive reinforcement. They respond best to a management style focused on coaching and mentoring as opposed to a more traditional commanding management style.
Millennials as customers
When engaged properly, millennials could become your best customers. With the rocky economy, millennials have developed a strong entrepreneurial spirit. In a recent survey by the University of North Carolina Kenan-Flagler Business School and the Young Entrepreneurs Council, 92% of respondents aged 21 to 24 believe entrepreneurship education is vital for the future job market and economy. 30% of respondents started a business while still in college, and 35% have started a side business. With such a large number of enterprising millennials, there is a tremendous opportunity for you to grow your customer base by learning how to attract this new category of business consumers.
Millennials want to make an emotional connection with a company. Your business can hook millennials by telling a good story that appeals to their innovative vision of making the world better. Millennials prefer to work with companies that demonstrate that they truly care, offer them a distinct experience, and inspire their loyalty to the company mission. Engaging millennial clients can also help to promote your company's services and encourage organic growth. Their highly social nature and digital aptitude make millennial clients more likely to spread the word about your company than other consumer groups.
Millennials are taking their place in the business world. Employers and business owners who understand this emerging generation's values will be in the best position to reap the rewards of engaging millennial employees and customers.
[cta]For more information about why HR Academy should be the go-to HR training solution for your clients, simply contact Alicia in the Client Experience department at alician@hranswerlink.com.[/cta]