Want to Interest Clients in Your Services? Improve Your HR IQ!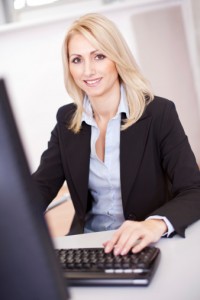 In recent months, we've shared information about great tools HRAnswerLink offers our affiliates that make it easier for you to sell your clients and prospects on the benefits of your branded and affordable HR service offerings. Our newest tools make it easier than ever for users to get quick access to the information they use most. Take a quick look at highlights of these new tools!
What's New Box — Located on the homepage of HR Support Center, the What's New Box provides a handy list of the newest content (organized by date, with the newest first) specifically chosen for the user, based on what is most relevant to them. It's like a social media newsfeed for HR!
Favorites — Users can now mark favorite content in the HR Support Center and easily reference it again later under "Favorites" in the "My Account" dropdown menu.
Recommended and Related Content, Most Popular — HR Support Center provides suggestions for further reading, based on the article the user is currently viewing. It is one of the features that make HR Support Center so intuitive and user-friendly.
Minimum Wage Map — The Minimum Wage Map provides a state-by-state comparison of the minimum wage effective in that state, while taking the federal minimum wage into account. Users can click on a state to view that state's wage information, including current minimum wage, rate increase information, and minimum wage history.
At-A-Glance — At-A-Glance provides an overview of the most common employment law issues in the user's primary state. Information provided includes minimum wage laws, overtime laws, final wage laws, state leave laws, breaks laws, sick time laws, vacation laws, and new hire procedure laws. Users can also choose to follow multiple states or just one — and unfollow states as needed.
Dynamic Filtering System — The Dynamic Filtering System allows users to filter content by state and/or category. When used in combination with the site-wide search bar, it is a powerful tool to help users find the exact content they're looking for as quickly as possible.
Having all of this everyday information at their fingertips keeps your clients better informed about their most pressing HR concerns — and find the answers to their questions quickly and easily. It also prepares you to answer HR-related questions from clients or prospects who don't currently subscribe to HR services — allowing you to demonstrate the services' value by explaining the types of information and tools available.
[cta]We encourage you to take Training On-Demand for a test drive by clicking on the "Training and Education" tab in the HR Support Center. If you have any questions, please feel free to reach out to Alicia Ness in the Client Experience Department at any time.[/cta]