Join Us In September at Our New Location!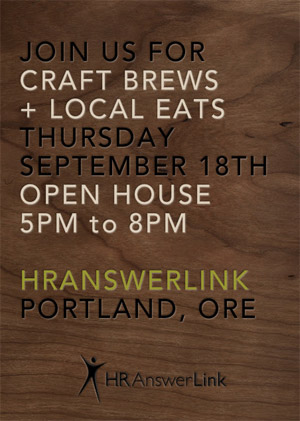 As we announced in our last issue, our new office is open in downtown Portland, Oregon. We would like to invite you to our upcoming open house on September 18, 2014, from 5-8 p.m. at 720 SW Washington St., Suite 750. We are eager to reveal our 5,000-square-foot, custom-built corner office, on the seventh floor of the historic Morgan Building.
The state-of-the-art space is equipped with high-tech amenities including a recording studio for trainings and webinars, technology team rooms, and other collaborative spaces. "We've recently added new staff to all our departments," says CFO Tricia Christensen. "The new space is perfect for the HRAnswerLink family to work together productively and efficiently."
With a large, close-knit HR community, Portland was the ideal place for HRAnswerLink to expand. Join us as we celebrate the reveal of our brand new office and see it all yourself!