The Key to Marketing Success: Communicate Value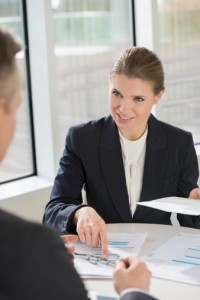 The key to successfully marketing HR services to your clients is to clearly communicate the value those services bring to their business. Your clients are more likely to invest in HR services when they see exactly how those services will benefit them and their organization.
Uncovering your client's HR needs
Before you can convey the value of your HR services and the HR Support Center, you have to find out what your client's core needs are. Here are some of the most common HR needs that businesses have:
Ensuring legal compliance — Legal requirements that business owners typically have questions about include hiring and termination procedures, workplace posters and notices, and accommodating different types of disabilities.
Classifying employees correctly — Business owners are often unsure whether they have properly classified exempt employees and independent contractors.
Handling administrative tasks — Updating policies, revising employee handbooks, and creating effective job descriptions are tasks that may be consuming your clients' valuable time or otherwise may be getting ignored.
Lack of knowledge about how to effectively create new HR functions — Business owners or managers might not be sure where to start when setting up HR functions in their business or what factors influence those new functions.
Communicating value
To successfully market HR Support Center to your clients, you have to demonstrate the value. Clients need to see how this ancillary service offering meets their HR needs. Here are six key points you can use to demonstrate the value of your HR services and the HR Support Center.
The HR Support Center:
Helps their business ensure and maintain compliance with state and federal employment laws by providing alerts about law changes and a wealth of resources to educate employers about hiring, termination, and many other compliance issues.
Keeps them up to date on federal and state employment law changes.
Provides ongoing education

through a monthly newsletter, Training On-Demand videos, HR Casts, and HR Academy webinars — covering topics such as employee classification, telecommuting policies, employee handbooks, effective meetings, and more.

Offers an extensive library of resources, including forms, handbook and policy templates, FAQs, guides, and articles that answer their questions about important HR issues, save them time, and eliminate the hassle of creating handbooks and policies from scratch.
Delivers affordable, live access to HR professionals when your clients need extra support.
Provides HR auditing resources to help clients easily assess the effectiveness of their existing HR functions.
Clients want to know how your HR service offerings will make it easier to run their business. Show them the value — and you'll get the sale!
We encourage you to take Training On-Demand for a test drive by clicking on the "Training and Education" tab in the HR Support Center. If you have any questions, please feel free to reach out to
Alicia Ness
in the Client Experience Department at any time.