HRAnswerLink Is Growing!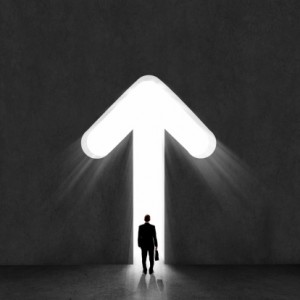 HRAnswerLink has been in a solid growth mode for the last several years as we continue to expand both our HR product offerings and the number of clients who sell or use those products.
This month, we're excited to announce the grand opening of a new office in downtown Portland, Oregon. Our new, 5,000-square-foot office is located on the seventh floor of the historic Morgan Building, in a corner suite custom-built for HRAnswerLink.
High-tech HR
Nathan Christensen, HRAnswerLink's President and co-CEO, explains that the company planned its new office space with technology in mind. "We designed the suite to be a state-of-the-art HR and technology office, including a recording studio for trainings and webinars, consultation stations, and a technology team room," says Christensen. "The office will also feature a number of spaces for collaboration, including formal conference rooms, informal team meeting spaces, a lounge, and an open kitchen."
Christensen says several factors were behind the Portland office expansion. "Since opening our Portland office in 2012, we've been finding terrific HR and software engineering talent here. Portland is a perfect fit for us — it has a large, close-knit HR community and a large, close-knit community of Ruby on Rails developers, which is our platform," he says. "It was time for an office that could accommodate that growth. It also gives us a laboratory to test our workforce and workplace optimization ideas."
Introducing HRProMobile
Technology-supported HR products are the heart of HRAnswerLink's business — and we have big news in this area, too! This summer, HRAnswerlink will launch our new mobile app, HRProMobile. The new app, which is included free with your HR Support Center service, will let your clients quickly and easily access HR Support Center resources from their mobile devices.
Consult with our HR Pros — Communicate with our HR Pros directly from your mobile device, including by submitting questions and reading their responses.
Browse HR Support Center's Quick Guides — Access information and tools for the most common HR issues, including hiring, termination, performance management, wage and hour, and employee relations.
Receive instant eAlerts — Get timely alerts that notify you of legal and regulatory changes that may affect your workplace and employees.
View articles — Read articles written by our HR Pros covering HR news, best practices, and hot topics.
Listen to HRCasts — Download HR podcasts developed by our HR Pros and designed to offer tips, information, and best practices to help you better manage your business and employees.
Access our Q&A Live Streaming — See what HR issues are trending by viewing real questions submitted to our HR Pros and their answers.
Read our newsletters — Easily access and read the latest newsletter or our past issues to stay informed about recent HR developments.
We'll give you more information soon about the new HRProMobile app and how to download and use it. In the meantime, if you have any questions, contact our Client Experience Manager, Alicia Ness, at
alician@hranswerlink.com
.