Introducing Training On-Demand!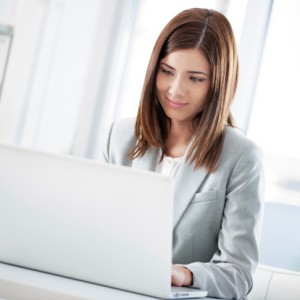 HRAnswerLink is thrilled to announce the launch of Training On-Demand, a new service available to all subscribers in the HR Support Center. Rebecca Seaman, PHR, HR Pro with HRAnswerLink, shares her excitement about this valuable new resource: "The Training On-Demand library is a fabulous addition to the already robust service offering we provide to our end users."
Seaman highlights the quick facts affiliates need to know about this exciting new offering:
Training On-Demand is available at no additional cost. "The best part is that it's available with or without the HR On-Demand upgrade, so all basic users have access to this," Seaman explains.
Training topics are based on the questions users ask most often. "Our HR Pros took all of the questions that they see the most often, everything we see coming through our consultations and what is impacting our users most, and that is what we put into the Training On-Demand library," she says.
Training On-Demand was developed collaboratively by certified HR Pros. "We launched Training On-Demand after months of thinking and collaborating about what would be best for our end users and what issues they face most," Seaman says.
Training programs are instantly available and short enough to easily fit into the user's day. "Each of the programs we have in the Training On-Demand library is anywhere from 15-30 minutes long," Seaman says. "Users can access what they need quickly and get on with their day."
New training topics are added monthly. Seaman says, "We are expanding the Training On-Demand library every month with new editions on things that are greatly impacting our end users — as they happen!"
Here are two examples of training topics users may see in Training On-Demand:
Improper classification of employees — Recently, one of the HR Pros put together a training program on properly classifying employees — a common issue for users this time of year. The training covers how to properly classify employees, red flags employers should be aware of, steps to ensure employers don't find themselves dealing with this issue again in the future, and many other details focusing on the worst-case scenario for an employer with improperly classified employees. The training focuses on information that is practical, hands-on, and immediately useable.
Progressive discipline — Another recent training program users have found useful covers progressive discipline. Employers may get frustrated with the actions of an employee and, over time, this employee's repeated actions may encourage the employer to terminate him or her. However, if the employee didn't receive the appropriate verbal warning, he or she could prevail in getting unemployment benefits because the employer didn't provide progressive discipline. This training explains why progressive discipline is vital and how employers can implement it to save themselves money and headaches when a termination becomes necessary.
Building value for affiliates and users
Training On-Demand is a big win. Not only does it help end-users, but it also provides a valuable service affiliates can offer at no additional cost.
"The value of this service for our affiliates is that the competitors they are contending with every day are offering similar libraries, but they're likely only available as an upgrade. And they're certainly not available at the price point that we're offering," Seaman explains. "What those competitors are offering as an add-on or additional services, our affiliates are going to be able to provide to their end users for free."
Have questions? The Client Experience Department is available to answer any affiliate questions about how to describe or market Training On-Demand to their clients.
Ready to check out Training On-Demand? Simply click on "Training and Education" in the HR Support Center to give it a try and see more about how this program adds value for your clients.
We encourage you to take Training On-Demand for a test drive by clicking on the "Training and Education" tab in the HR Support Center. If you have any questions, please feel free to reach out to
Alicia Ness
or
Jory Aquino
in the Client Experience Department at any time.